Pre-Conference Workshops
Get a jump-start on learning — participate in a pre-conference workshop. You do not have to be registered for the 2021 ASHP Conference for Pharmacy Leaders to attend the Managers' Boot Camp; a separate registration is required. Attendance is limited to ensure optimal participant benefit, so register early in order to secure your spot.
Register for the Managers' Boot Camp
ASHP reserves the right to cancel a pre-conference workshop for reasons that make it impractical or unreasonable to conduct. If that occurs, each registrant will be issued a full refund.
For complete details, view the Session Schedule & Itinerary Planner.
Sunday, October 17
Managers' Boot Camp
Time: 8:00 a.m. – 4:30 p.m.
Workshop Fee: $395 ($465 for non-members; lunch and break included; registration limited)
Pharmacists promoted into management positions often find themselves challenged by tasks and responsibilities for which they lack specific training. While strong clinical acumen is an important competency for pharmacy managers, there are many other critical skills pharmacists must possess in order to be effective managers and leaders. Managers must understand how to build and leverage key relationships within the organization, build effective teams within their departments, lead and develop staff members, establish and implement new programs and services, track performance, and develop strategic plans for their departments. They must also be skilled at presenting ideas to senior leadership and understanding the factors that drive decisions of health system administrators in order to expand the services and contributions of the pharmacy department.

The ASHP Managers' Boot Camp is designed for managers, directors, and clinical leaders who are interested in developing the skills necessary to advance new services and programs within their organizations.
This session of Managers' Boot Camp will focus on the following core areas:
Building regulatory acumen and service excellence
Action-oriented strategic planning – for managers to turn environmental changes into sustainable services and outcomes
Accountability – Pharmacy finance and revenue cycle basics leadership success
Alignment of skills and strengths – Building your team to meet the demands of tomorrow.
After participating in this application-based activity, participants should be able to:
Describe challenges and opportunities in managing the compliance of regulatory requirements and striving for service excellence.
Assess key financial and quality indicators that influence health-system administrators' decisions to assist pharmacy leaders in aligning their strategic planning to positively impact institutional goals.
Apply tactics to advance pharmacy services through staff engagement, customer feedback, and effective personnel management.
Identify behaviors pharmacy managers can better communicate the value of pharmacy to the health system to senior leadership and others.
Choose key steps for successful development and implementation of a business plan for new or expanded services.
340B University™
Time: 8:00 a.m. – 4:45 p.m.
Workshop Fee: There is no fee to attend this workshop (continental breakfast and lunch included; registration is limited to 250 participants).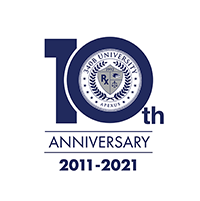 340B University is planned and offered by Apexus, the HRSA-designated Prime Vendor for the 340B Drug Pricing Program. The 340B Prime Vendor Program (PVP) is managed by Apexus through a contract awarded by the Health Resources and Services Administration (HRSA), the federal government branch responsible for administering the 340B Drug Pricing Program.
Check back soon to register.