Tuesday, October 20
10:00 a.m. - 11:00 a.m.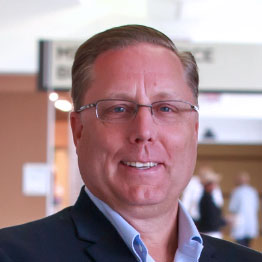 The John W. Webb Lecture Award honors pharmacy practitioners or educators who stand apart from others because of their extraordinary dedication to fostering excellence in pharmacy management and leadership.
Awardee: Thomas W. Woller, M.S., R.Ph., FASHP, System Vice President, Pharmacy, Advocate Aurora Health, Milwaukee, WI
Tom is currently System Vice President of Pharmacy Services at Advocate Aurora Health Care with strategic, operational, and financial responsibility for pharmacy services at 28 hospitals, one hospice facility, and 71 retail pharmacies. Tom earned a B.S. in Pharmacy and an M.S. in Hospital Pharmacy from the University of Wisconsin. He has completed a two-year residency in health-system pharmacy administration at the University of Wisconsin Hospitals and Clinics. Following his residency, Tom took a supervisor position at the University of Minnesota Hospital and Clinics (UMHC) and was later promoted to Assistant Director and Associate Director. During his nine years at UMHC, Tom also held a faculty position at the University of Minnesota College of Pharmacy.
In 1995, Tom became the Director of Pharmacy at St. Luke's Medical Center (Aurora Health Care) in Milwaukee. Within two years, Tom assumed responsibility for the Department of Pharmacy Services, Metro Region, at Aurora. In 2008, Tom was promoted to Vice President of Pharmacy Services and assumed responsibility for all of the hospital pharmacy services across Aurora. In March of 2012, Tom was promoted to Senior Vice President. In January of 2013, Tom added responsibility for Aurora Pharmacy Inc., a chain of 71 retail pharmacies within Aurora Health Care. When Advocate Health Care merged with Aurora Health Care in 2018, Tom became the System Vice President for the consolidated department.
Tom has always been active in state and national pharmacy organizations, including ASHP, Pharmacy Society of Wisconsin, Minnesota Society of Health-System Pharmacists, Premier, and Apexus. Tom currently serves as a surveyor for ASHP residency accreditation teams and a member of the Board of Advisors of Apexus (340B Prime vendor program). Tom served on several ASHP councils and commissions, including two terms on the ASHP Commission on Credentialing, and contributed dozens of publications and presentations on the efficiency and effectiveness of pharmacy services. Tom is a Fellow of the American Society of Health-System Pharmacists, a recipient of the 2010 Winston J. Durant Lecture Award, the 2007 ASHP Best Practices Award, the 2007 Pharmacy Society of Wisconsin Pharmacist of the Year, and the 2020 John W. Webb Lecture Award.