Monday, October 21
PLENARY 1
How Great Leaders Get It Done: Accomplishing More in Less Time With Fewer Resources and Getting Better Results
Great leaders consistently emerge victorious from battles with the toughest competition. What differentiates the masters from the vanquished? Years of research with elite leaders have revealed the characteristics that build top-performing teams. In revealing the practices and principles of great leaders, blended with industry-specific examples, you will discover specific skills and strategies to build and lead winning teams.
Paul G. Schempp, Ph.D., Ed.D. M.S., Professor, University of Georgia College of Education, Department of Kinesiology (Physical Education)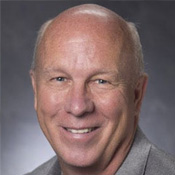 Dr. Schempp's research has been published and cited in over 150 publications. He has worked with such organizations as ATD, Atlanta Hawks, BASF, Brooklyn Nets, Delta Air Lines, General Electric, National Basketball Association, Nix Healthcare Systems, Professional Golf Association of America, Retail Industry Leaders Association, Society for Human Resource Management, UPS, USPTO, Society of Healthcare Pharmacists, Swedish Sport Federation, Swiss Soccer Federation, Taiwan Olympic Committee and Tokyo Olympic Committee.
Often called "The Coaches' Coach," Paul is a consultant the NBA, the Olympics, and the PGA on coaching and player development. He also coaches several champions on the PGA and European golf tour.
He is the author of six books including the award-winning, 5 Steps to Expert: How to Go from Novice to Elite Performer. He has served as a Senior Fulbright Research Scholar at the University of Frankfurt (Germany), a visiting professor at the Nanyang Technical University in Singapore, a guest lecturer at MIT, and has delivered over 250 presentations in 28 countries on four continents.
For the positive influence he makes in the lives of students, the University of Georgia honored him with both the Excellence in Teaching and Student Career Development awards. The United States Military Academy at West Point awarded him a Certificate of Appreciation for his mentorship of Army officers on assignment to the faculty at West Point.
Currently, his research is focuses on making critical decisions under pressure, successful mentoring programs, and expertise development.
PLENARY 2
Mastering Technology of the Digital Era: Embracing Artificial Intelligence
Join a renowned pharmacist-leader and expert on artificial intelligence (AI) for a high-level discussion on possibilities to incorporate AI into Pharmacy practice and improve the patient care experience. Get excited about future innovations to augment capabilities with the strategic adoption of technology in your health system.
Tina Moen, Pharm.D., Senior Deputy Chief Health Officer & Chief Pharmacy Officer, IBM Watson Health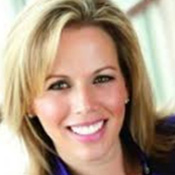 Dr. Tina Moen has spent the last 15 years in the healthcare information technology industry providing clinical leadership to colleagues and clients in the U.S. and abroad. Dr. Moen serves as Senior Deputy Chief Health Officer with a key focus and leadership role in value based care, evidence-based medicine and life sciences within IBM Watson Health. Prior to her current role, she served as Vice President of Client Strategy for Health Language, a healthcare terminology management company within Wolters Kluwer Health. In this role, she partnered with provider, payer, and vendor clients and prospects to identify their unique terminology needs and worked with the business to deliver a solution set to help "unlock" data and drive semantic interoperability across the enterprise. Previously, Tina worked at Truven Health Analytics in a variety of roles. She served as the Vice President of Provider Analytics, leading a team of data scientists and researchers responsible for creating and maintaining the data and methodologies to support Truven Health solutions. She also served as Chief Clinical Officer for the Truven Provider business, where she was responsible for providing clinical leadership for the clinical evidence and intelligent evidence product lines. Included in this role, Tina led and contributed to a team of clinicians responsible for helping to communicate the value proposition of Micromedex Solutions in both domestic and international markets. In addition, she led the Truven editorial staff, who are responsible for creating and maintaining the content for all the evidence-based medicine solutions, including drug, disease, toxicology, patient education and surveillance content.
Dr. Moen received her Doctor of Pharmacy degree from Creighton University. Prior to moving into the healthcare information technology industry, she worked as a clinical pharmacist in the specialty areas of pediatrics, home health care, HIV, and organ transplantation.
Tuesday, October 22
PLENARY 3
Navigating Healthcare Finance as a Provider, Payer, and Purchaser
Hospital and health-system pharmacy leaders must be able to navigate an increasingly complicated financial model to support and be a contributor to organizational strategic decisions. Decisions on costs and return on investment services are no longer housed in the traditional pharmacy cost center. As health systems expand their services and acquisitions, the necessary business acumen to understand the role of the organization as a provider, payer, and purchaser becomes critical. This facilitated discussion with pharmacists who are now in corporate system leadership roles will offer principles and strategies to change the paradigm of pharmacy finance in the eyes of corporate leaders.
Philip W. Brummond, Pharm.D., M.S., FASHP, Chief Pharmacy Officer, Froedtert & the Medical College of Wisconsin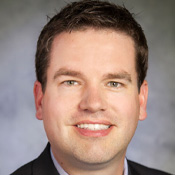 Philip Brummond, PharmD, MS, FASHP is Chief Pharmacy Officer and Associate Dean of Health-System Pharmacy at Froedtert & the Medical College of Wisconsin in Milwaukee, WI. Phil received his Doctor of Pharmacy degree from the University of Minnesota College of Pharmacy and MS degree from the University of Wisconsin. He completed a combined PGY1/PGY2 health system pharmacy administration residency at the University of Wisconsin Hospital and Clinics. Phil has been active within the PSW Practice Advancement Leadership team as well as advocacy work within the state. He serves as a member of the Vizient University Health System Consortium Pharmacy Executive Committee. He has also been very active within ASHP, and his involvement includes the Council on Education and Workforce Development, the Section of Pharmacy Practice Leaders Executive Committee and Advisory Groups for Leadership Development, Business Management and Education Steering Committee. Phil has published and presented on a variety of topics, including leadership development, controlled substance diversion prevention, workload and productivity, and process improvement in healthcare.
Tad A. Gomez, M.S., R.Ph., FASHP, President, Loyola University Medical Center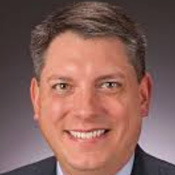 Tad A. Gomez R.Ph., M.S., FASHP is the President at Loyola University Medical Center (LUMC) in Chicago, IL. LUMC is a 547 bed academic medical center and the flagship institution of Loyola Medicine which is affiliated with Loyola University Chicago Stritch School of Medicine and owned by Trinity Health in Livonia, MI. Prior to joining Loyola in February of 2019, Tad served as the Vice President of Professional and Support Services at Northeast Georgia Health System (NGHS) in Gainesville, GA. Gomez has also served as the Vice President for Professional Services at Augusta University Medical Center (AUMC) in Augusta, Georgia and earlier in his career, he held various pharmacy management positions at the Medical College of Georgia Hospitals and Clinics in Augusta, GA, Harris Health in Houston, TX, and St. Joseph's Hospital in Tampa, FL. Gomez has been recognized as a Fellow of the American Society of Health-System Pharmacists. He earned his Bachelor of Science in Pharmacy from the University of Kansas in Lawrence, KS, his Master of Science in Hospital Pharmacy from The Ohio State University, Columbus, OH, and he completed a 24-month Pharmacy Residency with an emphasis in Health System Pharmacy Administration at The Ohio State University Medical Center.
Nathan S. Thompson, M.P.H., MBA, R.Ph., Vice President, Strategic Alignment, Johns Hopkins Home Care Group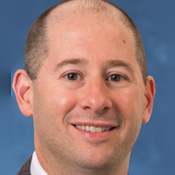 Nathan Thompson RPh, MBA, MPH is the Vice President of Strategic Alignment for the Johns Hopkins Home Care Group (JHHCG) in Baltimore, MD. Nathan's responsibilities include developing strategy to create, leverage, and expand services that provide value for JHHCG and its internal and external customers. In addition to ongoing strategy development, he also oversees business development, marketing and communications, sales, payer contracting, and project management.
During his more than 15 years with JHHCG, Nathan has held various pharmacy management positions. In his previous role as Senior Director, Outpatient Pharmacy Services, he led the development, communication, execution, and implementation of strategies. Results included an improvement of more than 50% in service metrics, a world-class pharmacy service (as defined by Net Promoter Score), and growth of more than 1,400% with additional opportunity to scale.
Nathan earned his Bachelor of Science degree in Pharmacy from The University of Pittsburgh, his Masters of Business Administration from The University of Maryland, Robert H. Smith School of Business, and his Masters of Public Health from The Johns Hopkins Bloomberg School of Public Health.
PLENARY 4
Leadership Resilience: A Critical Trait in Today's Challenging Healthcare Environment
Today's healthcare environment is characterized, to a large degree, as high pressured. Productivity, financial requirements, regulatory demands, patient needs, and organizational shifts are some of the major sources of these pressures. Too often, the cumulation of these pressures results in frustration, aggression, low morale and what is being called "burn-out." This session will provide practical solutions to this ever-increasing problem. The main emphasis will be on how leaders may create a positive corporate culture of resilience where there are pride and joy vs. frustration, fatigue, and unhappiness.
Tom A. Atchison, Ed.D., President/Owner, Atchison Consulting, LLC, Hampton, IL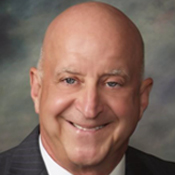 Thomas A. Atchison, Ed.D. is President and founder of Atchison Consulting LLC. For over 30 years, Dr. Atchison has consulted in the United States and internationally with healthcare organizations, on Leading Change programs, Team building and Executive and Physician Leadership Development. He has consulted to the military, healthcare vendors, and government agencies on the Intangible dynamics of healthcare organizations. He also has taught several courses on leadership and change management for the American college of Healthcare Executives. Typically, he consults to senior executives, managers, trustees and physician leaders.
He has written several articles about motivation, leading change, team building, and leadership. His books include:
Turning Healthcare Leadership Around;
Leading Transformational Change: The Physician-Executive Partnership;
FOLLOWERSHIP: A Practical Guide to Aligning Leaders and Followers;
LEADERSHIP: The Deeper Dimensions; and,
Leading Healthcare Cultures: How Human Capital Drives Financial Performance.
Dr. Atchison is a member at American college of Healthcare Executives, and earned a doctorate degree in Organizational Behavior and Human Resource Development at Loyola University of Chicago.