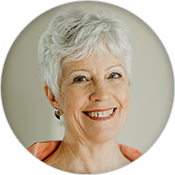 Deb Boelkes, M.B.A., B.S.
Founder and Author
Business World Rising, LLC.
Deb Boelkes founded Business World Rising, LLC over a decade ago to accelerate the advancement of high-potential leaders to the top of industry-leading "Best Place to Work" organizations.
During her 30 years' experience building and leading business development and professional services organizations within Fortune 150 technology firms, Deb earned her long-held reputation as a high energy, heartfelt leader who gets things done.
Deb is the award-winning author of "The WOW Factor Workplace: How to Create a Best Place to Work Culture" and "Heartfelt Leadership: How to Capture the Top Spot and Keep on Soaring." She is currently working on her third book, "Women on Top: What's Keeping You from Executive Leadership?"
Deb is as passionate about the messages conveyed in these books as she is about helping organizations and rising superstars achieve their unique visions of success. In addition to her vibrant focus on keynote speaking; producing Best Place to Work and Heartfelt Leadership symposiums; and mentoring high-potential heartfelt leaders, Deb continues to enjoy interviewing and learning from other heartfelt leaders across the country and around the world.
Deb received her Bachelor's degree in Business Administration and her MBA in Management Information Systems from the University of Rhode Island. She lives on Amelia Island in northeast Florida with her husband, Chris. Together, they have three grown sons and four grand-daughters.
Learn more about Deb Boelkes' presentation: Infinite-Win Ideas to Kick-Start WOW Now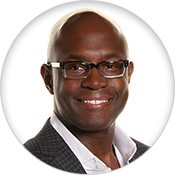 Bryan K. Williams, D.M.
Owner, Speaker, Consultant, and Trainer
BW Enterprise
Bryan K. Williams is a keynote speaker, consultant, and author, who is a noted authority on service excellence and leadership effectiveness. His passion is to serve others so they may better serve the world. Over the past several years, Bryan has provided training and consulting expertise to hundreds of organizations in over 20 industries ranging from healthcare to governments to luxury hotels. He has been fortunate to speak at 205 events in the last three years alone. His work with clients has taken him throughout North America, Europe, Asia, Africa, Australia, South America, Mexico, and the Caribbean.
Bryan's passion for world-class service began in his first role as a busboy, then throughout 17 different roles within the Ritz-Carlton Hotel Company. He has been fortunate to keynote or consult with Forbes five star restaurants, upscale dining, casual dining, and fast-food chains worldwide.
Bryan's keynote speeches and seminars have helped organizations create a memorable service experience for their customers. He is a high-energy, dynamic speaker, who educates and inspires professionals to be consistently exceptional. Bryan is also a bestselling author of four books and hosts two acclaimed leadership conferences annually.
Learn more about Bryan K. Williams' presentation: Leading a 5-Star Service Team