What Is A Poster Presentation?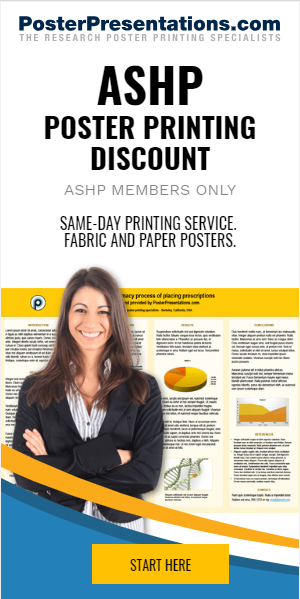 Poster presentations are informal discussions among meeting attendees about current projects in pharmacy practice. Poster presentations provide an excellent opportunity to pick up ideas that have been successful in other healthcare systems.
Call for Posters
ASHP is NOW accepting online abstract submissions for poster presentations. The poster submission deadline has been extended to August 1, 2019, 11:59 p.m. (PT). To increase the chances of your abstract being selected for presentation, read the Poster Submission Instructions in its entirety.
Notifications
Decision notifications will be emailed to the primary presenter after August 1, 2019.
Presenting a poster at our meeting is voluntary and ASHP cannot pay for your participation expenses. If your submission is accepted, you are responsible for your own meeting registration fee and travel. All presenters must be registered for the meeting, at least for the day of your poster presentation.
Presentation Schedule
| Date | Time |
| --- | --- |
| Monday, October 21 | 5:30 p.m. – 6:30 p.m. |
Contact Us
Vanessa Gripper; 301-664-8682; posters@ashp.org